GRAPHIC DESIGN
The key to a truly great website, brochure, billboard, or other visually stimulated element is in the graphics. Customized art for flash animation, pixel graphics, and vector art are all available at Cribbsproject. We create eye-catching imagery in an array of styles for use on the Internet or in other printed materials. Funky, funny, serious, and seriously complex graphics will add character to your project.
Logo Design
Advertising Layouts
Branding Material
Magazine & Catalogs
WEB AND INTERACTIVE DESIGN
The Internet is proving to be one of the most powerful forms of technology in the 21st century. Embrace it! Talk to Cribbsproject about our web & interactive design services… services that will help you engage with your customers at an affordable price.
Cribbsproject has the experience and expertise needed to help your site be extraordinary.
Website Design
Web Marketing & Apps
Online Advertisement
Database & E-Commerce
MARKETING
It's imperative to let your customers know what sets you apart with a powerful marketing and design that piques the interest of your audience so they will engage with you. The hardest customer to get is a new one, which is why clearly defining your message and displaying it in a compelling way is essential to generating new business. Creating clientele and stimulate your sales.
Award Winning Graphic Design
Innovative Marketing Solutions
Excellent Customer Service
Affordable Solutions
What makes Cribbsproject different from most Design Firms?
Cribbsproject takes a unique approach to fulfilling your design needs. We look at our projects through the eyes of our customer. Moreover, we follow the target of your advertising to communicate directly with your customer. Then, we design accordingly. We do not randomly choose a design. Rather, we carefully select a form of communication that will enhance the relationships of those you do business with – your clients. We help you break through the clutter of advertising with innovative graphics and thoughtful insight. At Cribbsproject, you define it… we design it.
Proud Member of the Visalia Convention & Visitors Bureau, Tulare Chamber of Commerce & Arts Consortium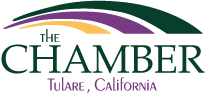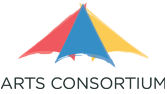 News and Events