GRAPHIC DESIGN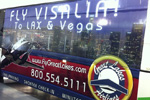 The key to a truly great websites, brochures, billboards, or other visually stimulated element is in the graphics. Customized art for flash animation, pixel graphics, and vector art are all available at Cribbsproject. We create eye-catching imagery in an array of styles for use on the internet or in other printed materials. Funky, funny, serious, and seriously complex graphics will add character to your project. If you're a website developer, we can even construct templates to make your job easier.
Cribbsproject can produce ergonomic user interface elements as well as develop material texturization for industrial designs. We can also generate a consistent look for all of your marketing materials – from signs and flyers to folders and outdoor boards. Your print elements can easily supplement your online look
WEB DESIGN / DEVELOPMENT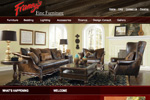 The Internet is proving to be one of the most powerful forms of technology in the 21st century. Embrace it! Talk to Cribbsproject about our web design services . . . services that will help you engage with your customers at an affordable price.
Cribbsproject has the experience and expertise needed to help your site be extraordinary. Whether you need a simple, information only site or a truly transactional site that will expedite your business processes, Cribbsproject has design solutions to meet your needs. You can trust that your site will be unique, user-friendly, and efficient. And, all of our designs are completely customized with original graphics and formatting.
Because the main purpose of any website is communication, Cribbsproject bases its design on the vision of your company, your marketing objectives, and current technology available to you to create a website that intrigues your customers and enhances your operations. We also ensure that your site is compatible with other computers and Internet systems.
Cribbsproject uses its knowledge and resources to help you create an insightful online presence. Talk to us about your next web design project and we'll give you a complimentary analysis to help you determine your company's individual online needs.
LOGO DESIGN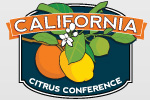 When you see the golden arches, you think of McDonald's. When you see the swoosh, you know its Nike. It's obvious that these companies realize the value of a logo. Over time, your logo becomes synonymous with your company name and with your brand equity. Your logo gives you distinction. It's an exclamation of what your company is about.
Because your logo is your company, it is essential for it to be well thought out and representative of your business. At Cribbsproject, our designers use their creativity to develop (or update) a logo that's distinguishing, everlasting, and consistent with all your marketing needs . . . a logo that complements the culture of your company. Your logo is a visual portrayal of what your company stands for. You've invested a lot in your business; let us invest our resources, knowledge, and insight into your logo.
PRINT DESIGN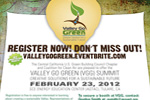 Professional design often extends beyond the scope of the World Wide Web. Research shows that direct mail is an extremely powerful form of communication, and advertisements in magazines and newspapers are also common, effective avenues of contact. Cribbsproject has the experience, innovation, and ability to facilitate a professional marketing program offline. Whether you require business cards and letterhead or brochure and ad design, Cribbsproject is here to devise a solution that is beyond expectation.
TV / RADIO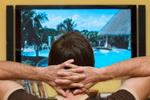 Our team of creative writers will work with you to develop fresh, unique and innovative advertising concepts to make your business stand out from all others.
In today's competitive economy, your company needs to stand taller and shout louder than the rest. We welcome the opportunity to meet with you to show you how you can be seen and heard above your competition.
DATABASE DESIGN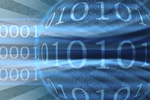 Having a vision for your company means that you've thought about your company's destination before embarking on the journey. Database design requires similar forethought. Many databases prove useless after implementation because the end user wasn't considered in the beginning stages of the process. The flow of the data wasn't planned; therefore, the database was poorly executed.
Databases provide a wealth of knowledge, helping you make strategic decisions that are imperative to company success. This is why Cribbsproject determines how and why the data will be used before designing a database interface. Organizing the data in a logical way leads to efficiency in the long run. We look at the requirements of your business to make a model of your individualized process. This process encompasses the relationship between data entry, organization, and utilization. Our databases are secure, with an extremely logical data flow – from input to end user extraction of information.
Controlling the design of the database application interface enables you to get the information you need – when you need it.
CUSTOM PHONE AND SOFTWARE APPS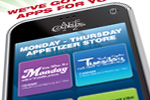 At Cribbsproject, our customers are unique, and so are their needs. That's why we're committed to establishing custom applications that facilitate operational efficiencies.
From remote project management and "thin-client," browser-based applications that integrate directly with your network environment to custom-built databases and complete e-commerce solutions, Cribbsproject will analyze your company's current situation and technical environment to produce the necessary applications that will help you meet your objectives.
Our products solve your individual challenges and are easy to use, reliable, and tested for accuracy. You can be confident in your custom application because our project is your solution.